About Ettore Botrini
The Corfiot Italian Ettore Botrini, born on 14th March 1969 and brought up in Corfu.
In 2006 as well as in 2009, he had practical training next to his friend and 3 stars awarded chef Martin Berasategui.
He has a long professional path as from 1986 to 1992 he received training and worked with his father Etrusco Botrini, a chef himself, in numerous MED Clubs all over the world.
In the next two years he worked in the family business "Etrusco" restaurant in Corfu, an award winner among the best restaurants in Greece with continuous upward rankings from food guides.
In 1993-94 Ettore Botrini continued his training in various awarded with Michelin-Star restaurants in Monaco/France which was followed by his return to Corfu in 1999 in order to take over as the head chef of "Etrusco" restaurant.
He continued his training though, since in 2006 he moved to Spain where he attended a number of seminars in molecular cuisine and completed his practical course.
Awards

2020: 1 Michelin Star for Botrini's, Athens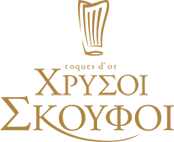 2021: Best restaurant in Greece for Etrusco

2020: 7 Stars by FnL Guide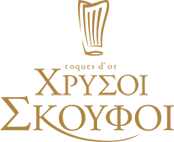 2021: 1 Toques D'or for Botrini's and Fresco Restaurant